DHL Rugby World Cup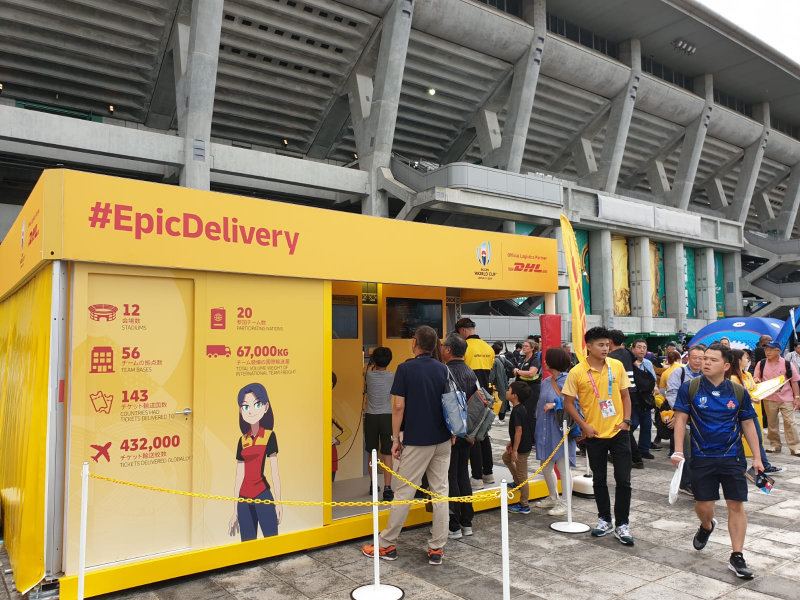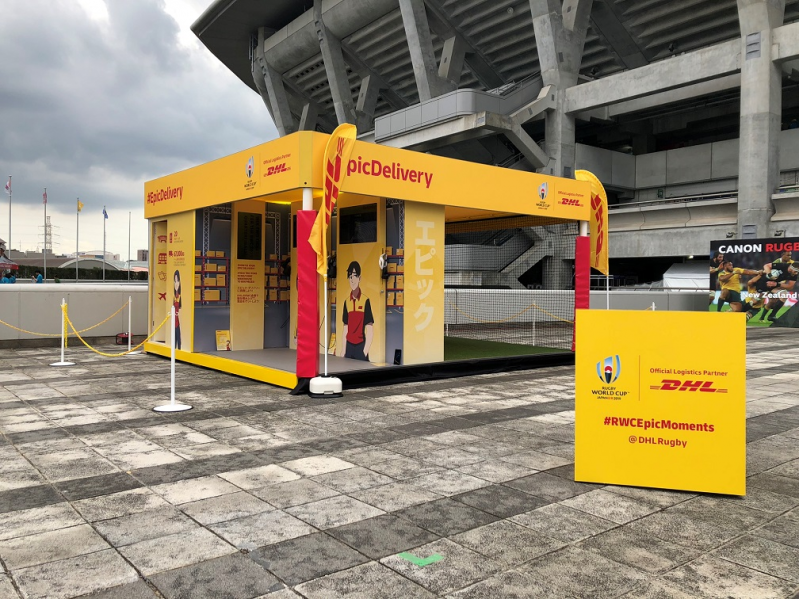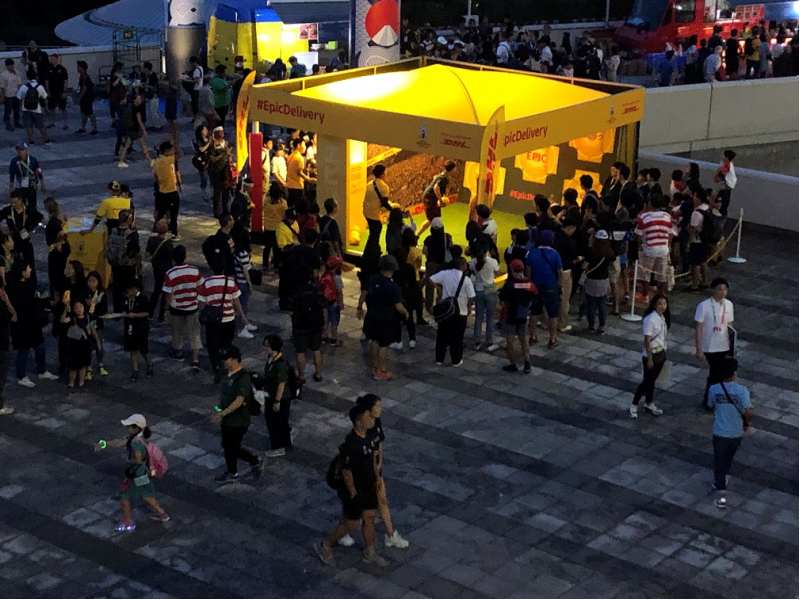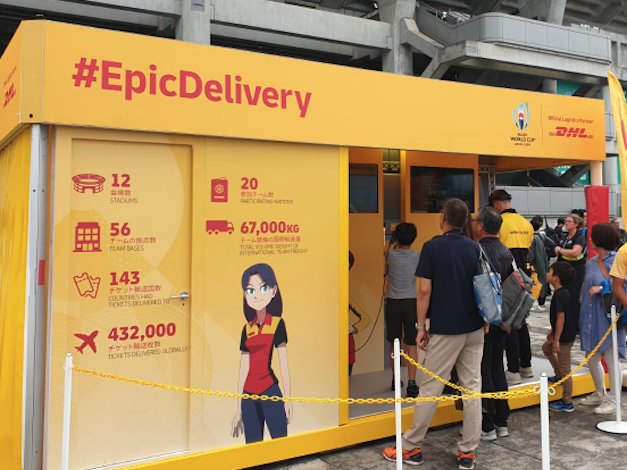 Contracted by Bright Partnerships on behalf of their well-known client DHL, J & J Carter we asked to design and manufacture the Cupola Roof membranes for the DHL fan activation zones.
Bright Partnerships had already sourced the canopy frames which needed cladding. The frames were brought to our facility in Andover, where they were surveyed to obtain geometry.
With just four days to turn around this high priority project, our diligent team worked around the clock to ensure the deadline was met without any compromise to our high-quality standards.
A unique feature of the roof was our integral rainwater drainage system. Cleverly designed and certainly a necessity for 2019 very rainy World Cup! The canopies were deployed at various stadiums around Japan, latterly in Yokohama.
"What an exceptional experience. Looks incredible!!! Thank you so, so much for the outstanding turnaround!! Cannot beat customer service like that!" - David Sturgess, Production Manager
Designed to meet your individual requirements
Our fabric canopies and shade sail structures aren't just for the leisure industry. Indeed, we have also completed many projects throughout the hospitality and education sectors. Whether you want to change its size, shape or colour, we have the expertise to customise fabric canopies to suit your needs. Discover more about the tensile fabric canopies available at J & J Carter.
Key Facts
Structures:
Frame Supported