J & J Carter can design and manufacture bespoke and replacement covers for geodomes from a variety of materials.
Our in-house design team can map out the pattern for each panel using detailed 3D drawings. These panels are precision cut using our state-of-the-art digital CNC cutter. Finally, each panel is high-frequency welded to ensure every seam is durable and waterproof.
The geodome continues to grow in popularity, with large-scale geodesic structures now available to hire for a wide range of events, such as festivals, weddings, corporate functions, promotional and hospitality events.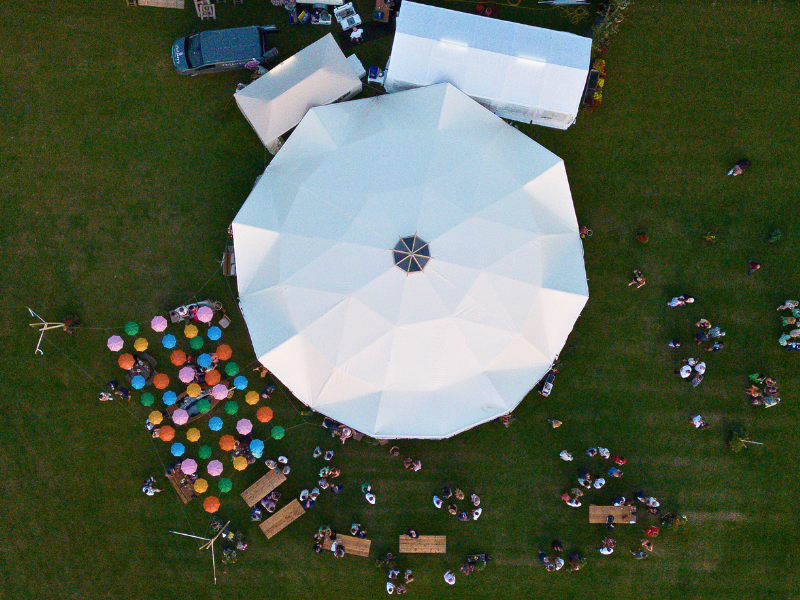 What is a Geodesic Dome?
A geodesic dome (or geodome) is a self-supporting structure made up of interlocking hexagons or triangles. These shapes connect to form an exceptionally stable, hemispherical structure. This network of panels disperses weight and stress evenly, which makes the geodome structure one of the strongest structures in architecture – resistant to wind pressure and heavy loads.
The invention of the Geodesic Dome
Due to their futuristic look, these structures certainly draw the eye, but despite their modern aesthetic, geodesic domes were in fact, first created over 100 years ago.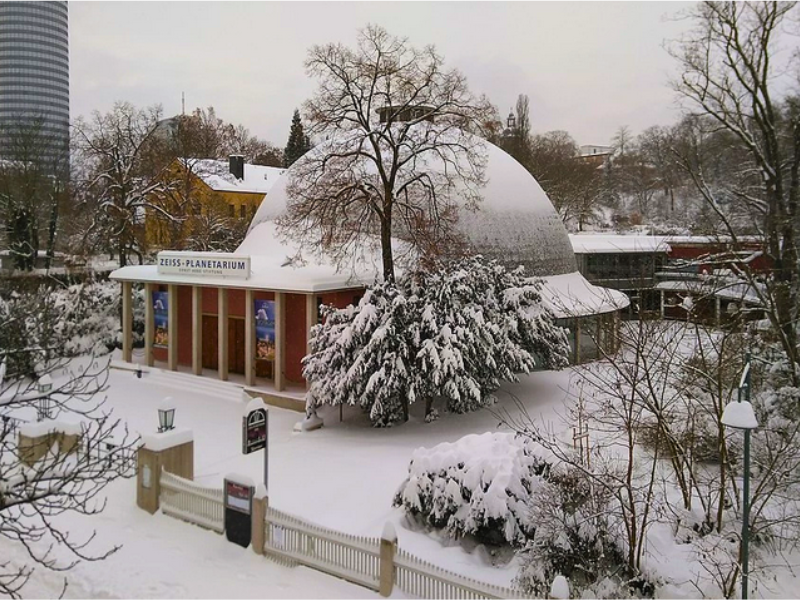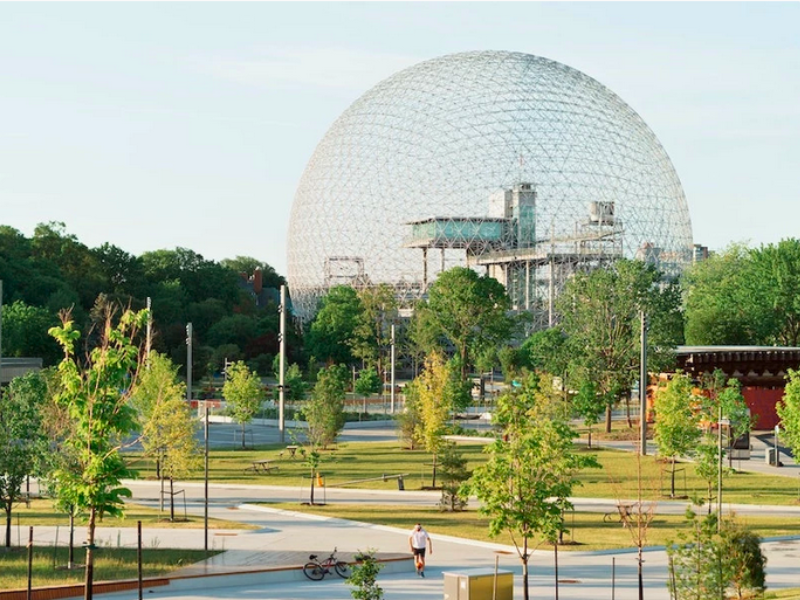 Pictured left: In the 1920s, a German engineer named Walter Bauersfeld set out to create a planetarium on top of a Zeiss factory in Jena. The structure had to be large, yet lightweight, while also being strong enough to withstand bad weather. After several years of trials and calculations, the geodesic dome was born.
Pictured right: Although Bauersfeld was the original mastermind behind this revolutionary structure, the geodome was later popularised by American architect, Buckminster Fuller in the 1950s. Fuller applied for U.S. patents and popularised the geodesic dome structure, gaining international recognition for his work. One of Fuller's most famous projects was the Montreal Biosphere, which was originally created from steel tubes and plastic triangles.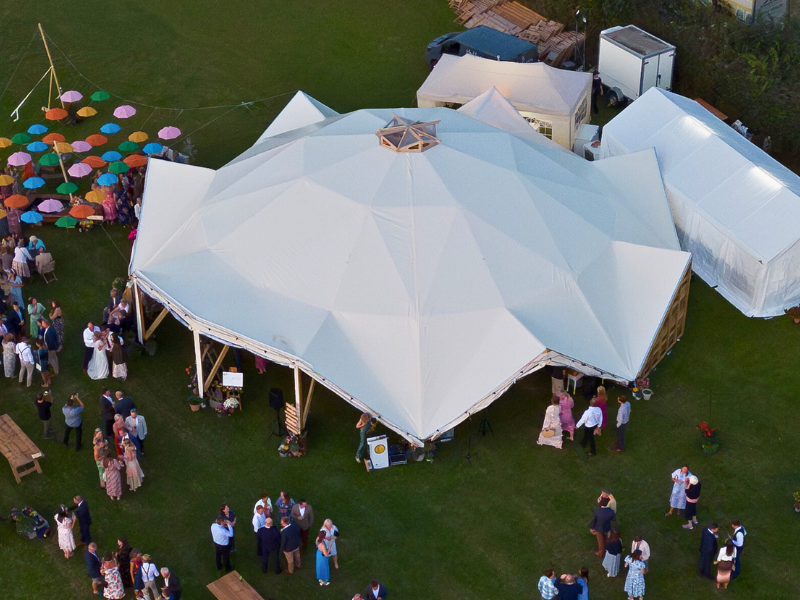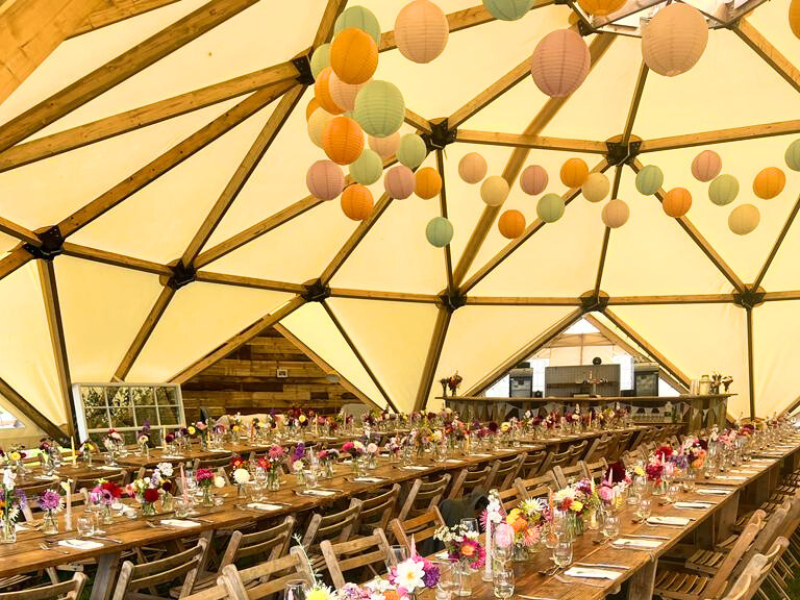 Sustainability of Geodesic Domes
Geodomes play an important role in both sustainable and eco-friendly building design. They offer high energy efficiency and can be constructed with recyclable materials. These structures also have a reduced carbon footprint as they can often be built without the need for heavy machinery and need less space to transport.
Get in touch
Contact our friendly team today to discuss your geodome structure replacement cover requirements.