Lord Wandsworth College | Fabric Canopy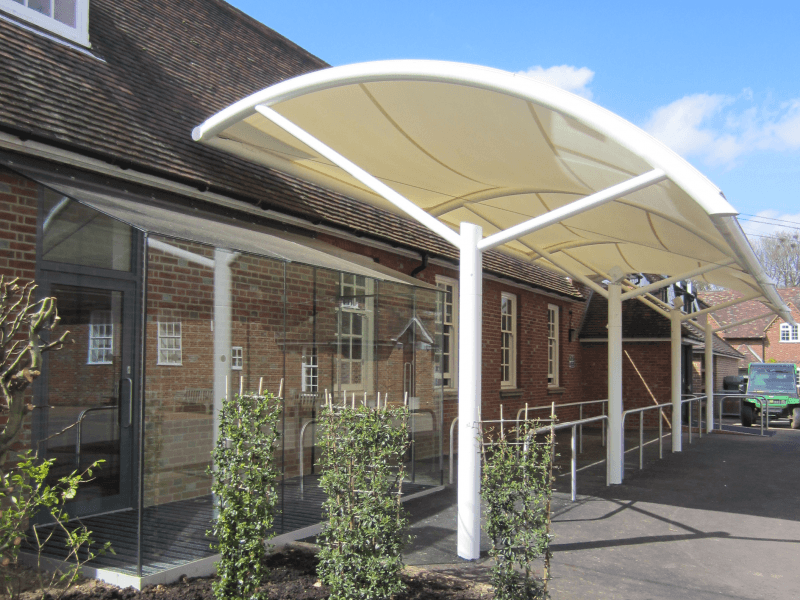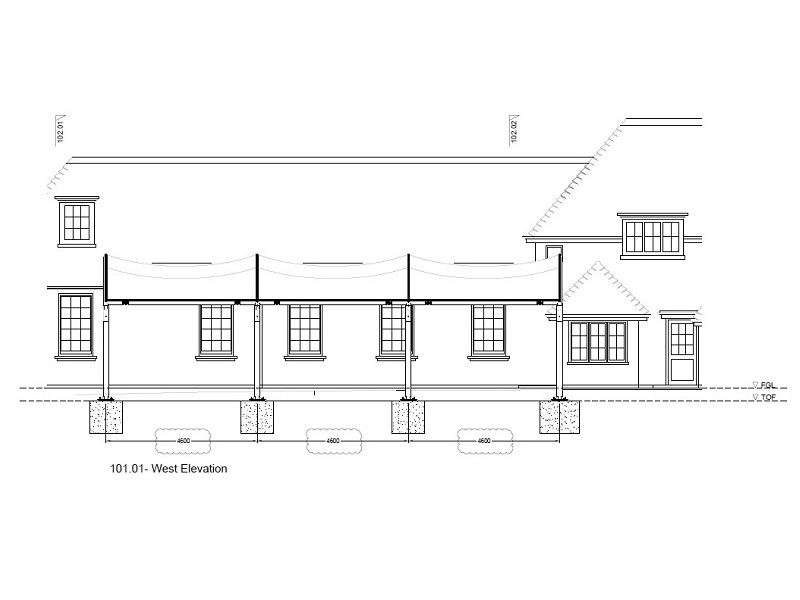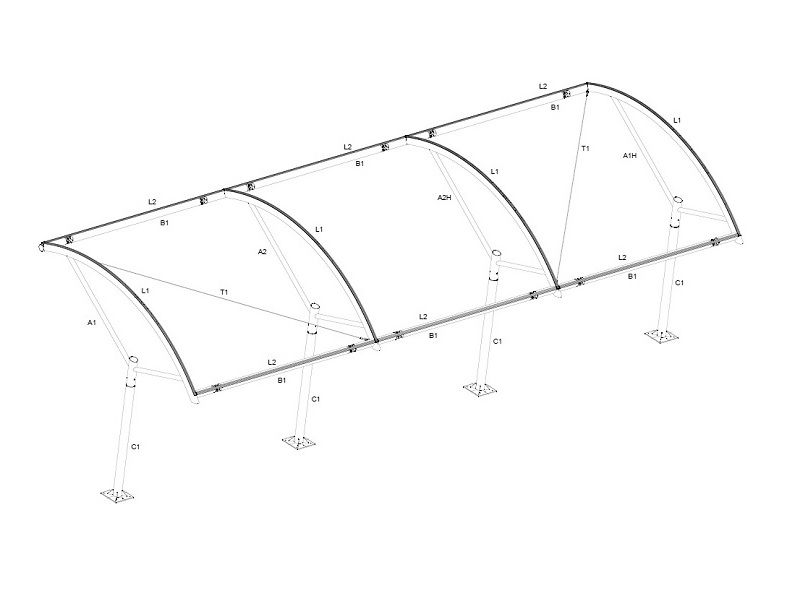 Lord Wandsworth College was established in the early 1900's as private school and is set in 1200 acres of North Hampshire countryside.
The architects were commissioned by the College to derive a solution to their age old problem of keeping children protected from the elements whilst waiting to enter the dining hall. Macallan Penfold concluded a tensile canopy would be the optimum solution.
J & J Carter were commissioned by Macallan Penfold Architects as a specialist Tensile Fabric Canopy contractor, on behalf of their client Lord Wandsworth College.
J & J Carter produced three initial design proposals for the architects to consider, and with some minor adjustments the final design was developed and delivered.
The fabric canopy is a barrel vault form higher on one side to avoid clashing with the dining hall roof and supported off four columns. The membrane is an Off-White PVC coated Polyester with a design life of 15 years.
Key Facts
Structures:
Frame Supported