The Lights Theatre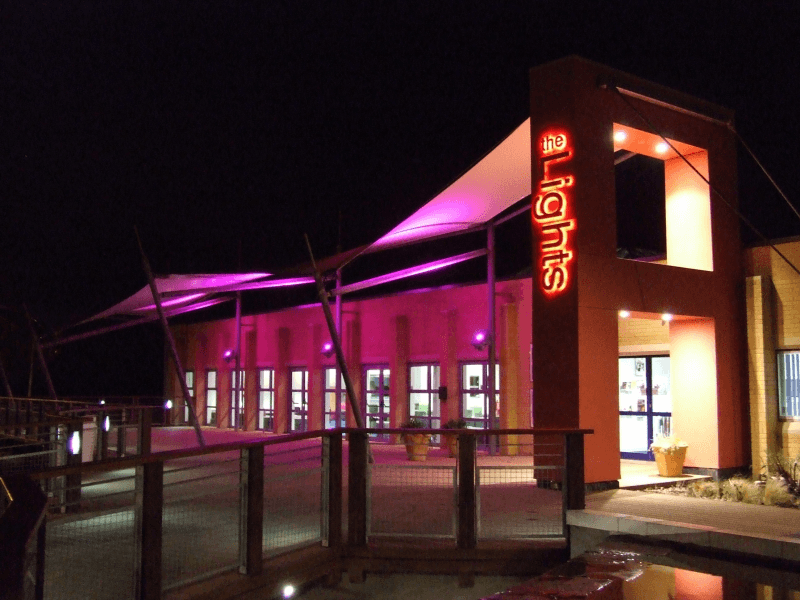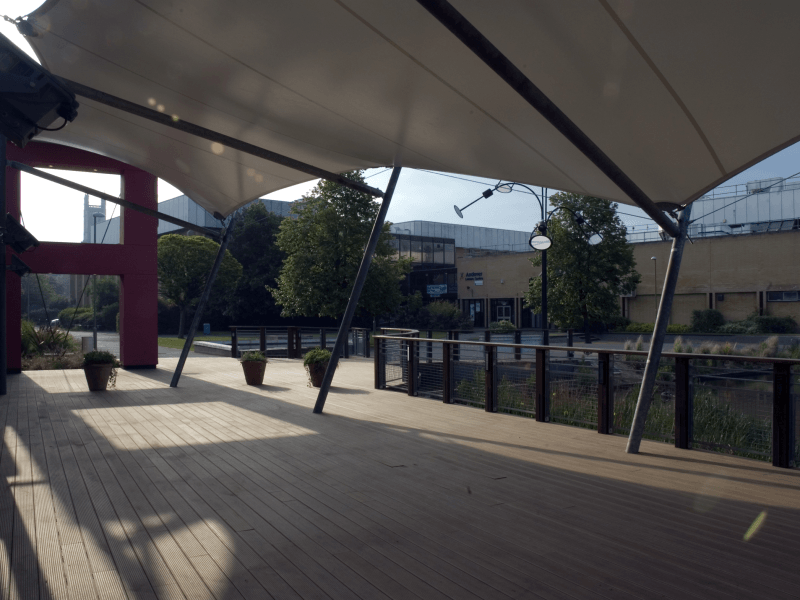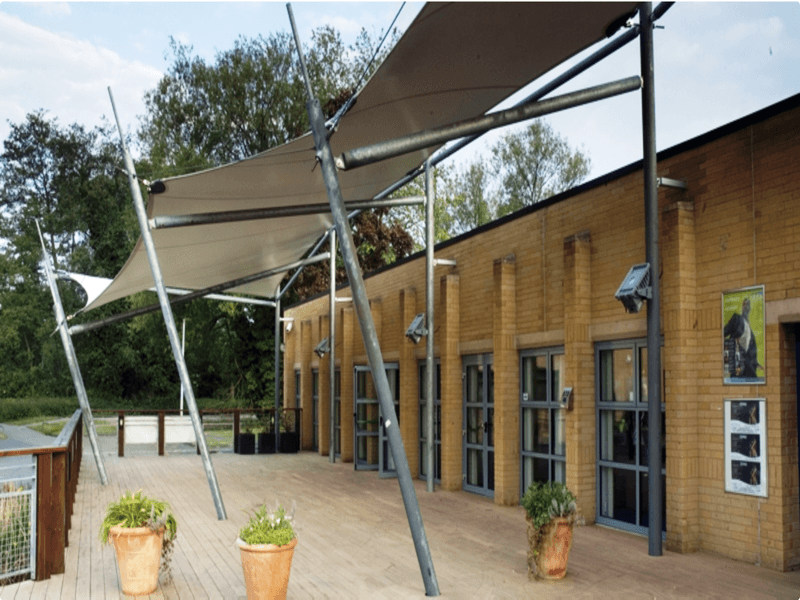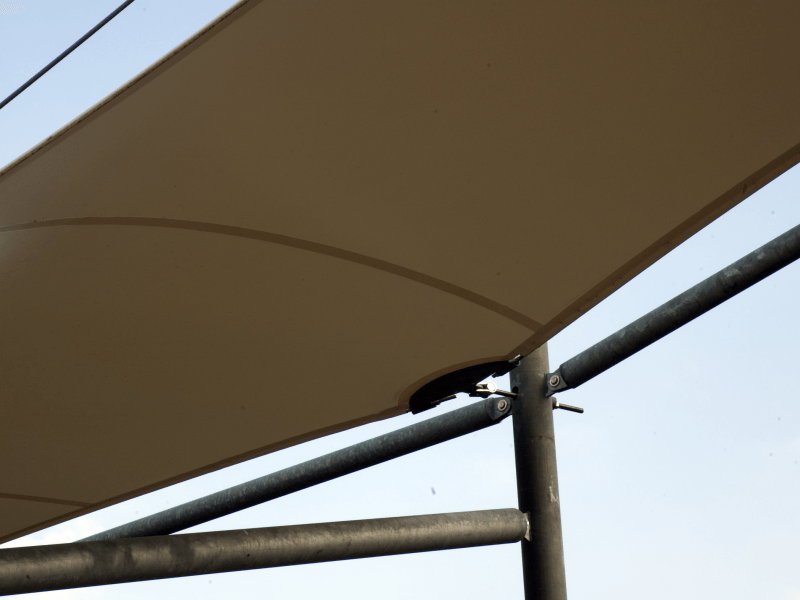 Putting on a Performance with a Fabric Canopy
J & J Carter were appointed to create and install a fabric canopy to the exterior of the The Lights Theatre. The canopy had to interface with the existing building, which could not resist the canopy loads. In-house engineers had to provide reaction forces so the Main Contractor's engineers could add bracing to the building. Steelwork was used to give the fabric canopy an unusual shape to make it distinctive, whilst the overall design needed to ensure the canopy would cover a specific area and work with the height of the existing building. The design has created a modern entrance to the building and a unique, stylish cover for the outdoor eating area.
Discover our Range of Tensile Structures
Fabric canopies are just one of many tensile fabric structures offered by J & J Carter. Indeed, we manufacture tensile sports facilities, commercial and garden shade sails/canopies and interior tensile sails. Each of these can be custom made to meet your individual requirements - contact us for more information.
Key Facts
Structures:
Tension Structure
Industry:
Leisure (inc. Hotels)