Cork Bus Station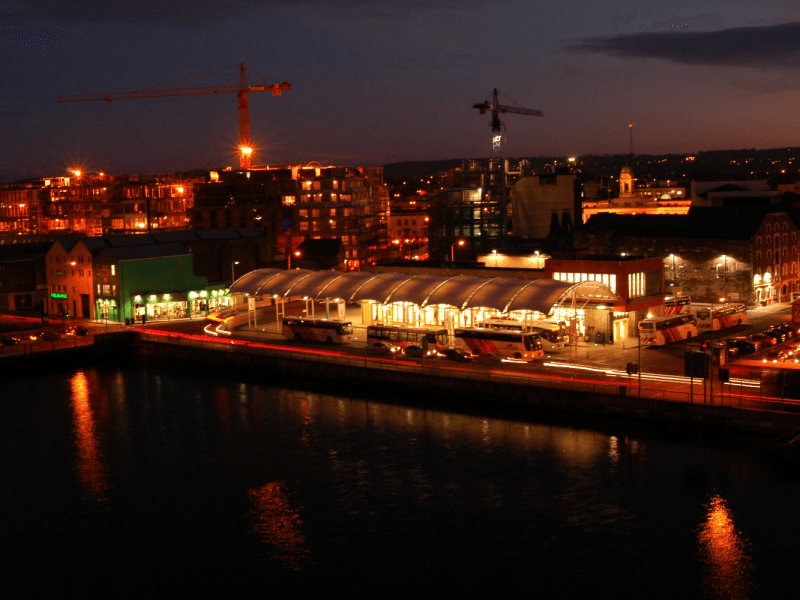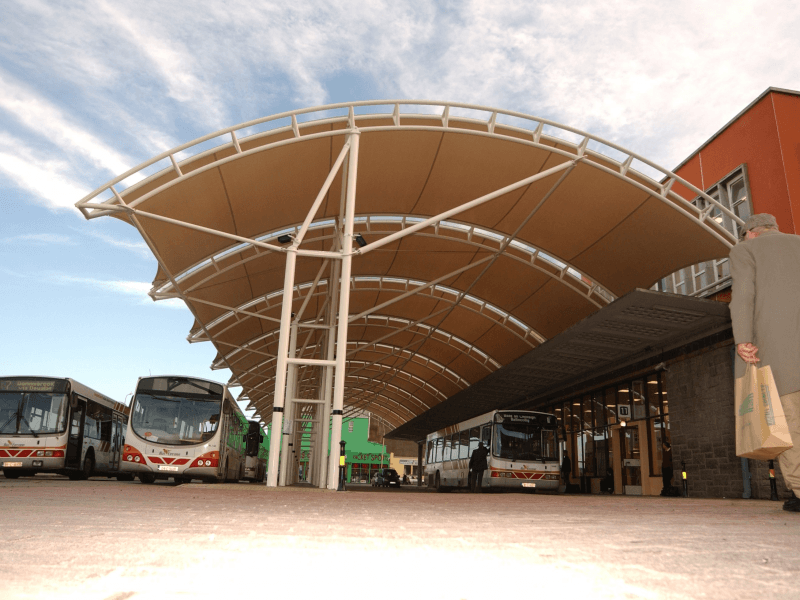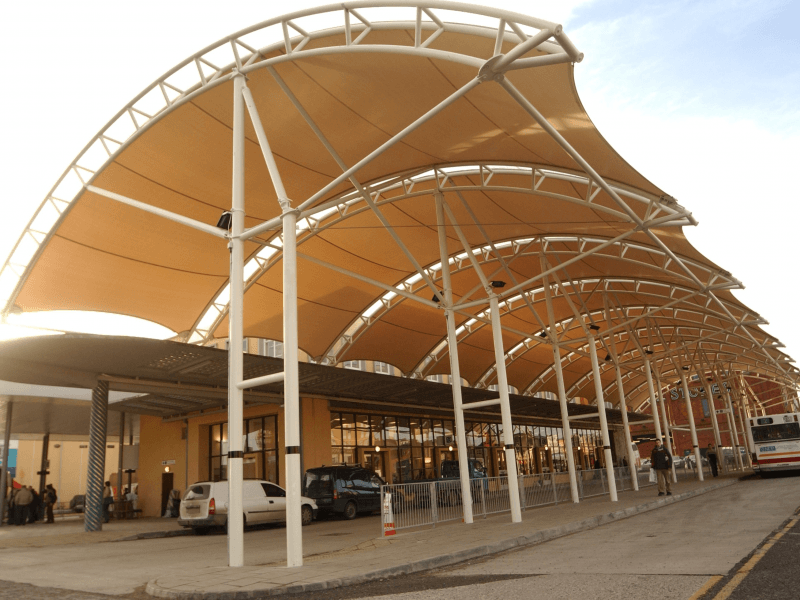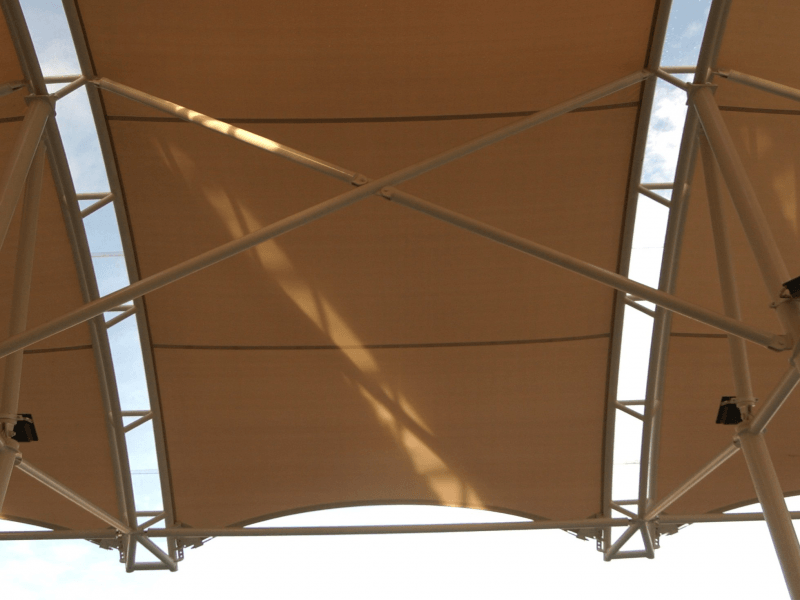 Building a Bus Shelter Canopy
J & J Carter were contracted by Downer International for Bus Éireann to manufacture a bus shelter canopy for Cork Bus Station that would create an attractive covered area for bus users. The coated glass fibre canopy covers 1100 sq.m and is 8.5m high, providing ample space for buses and coaches. It is a modular 9 bay design making it economical and easy to maintain.
Let's Talk Tensile Structures
At J & J Carter, we have the skills and expertise to design and install tensile structures bespoke to your needs. This means that whether you are in the transport, healthcare, education sector or another industry, we will provide a structure that is unique. Contact us today to discuss how we can help with your tensile structure project.
Key Facts
Structures:
Tension Structure
Materials:
PTFE Coated Glass Fibre