Oxclose Community School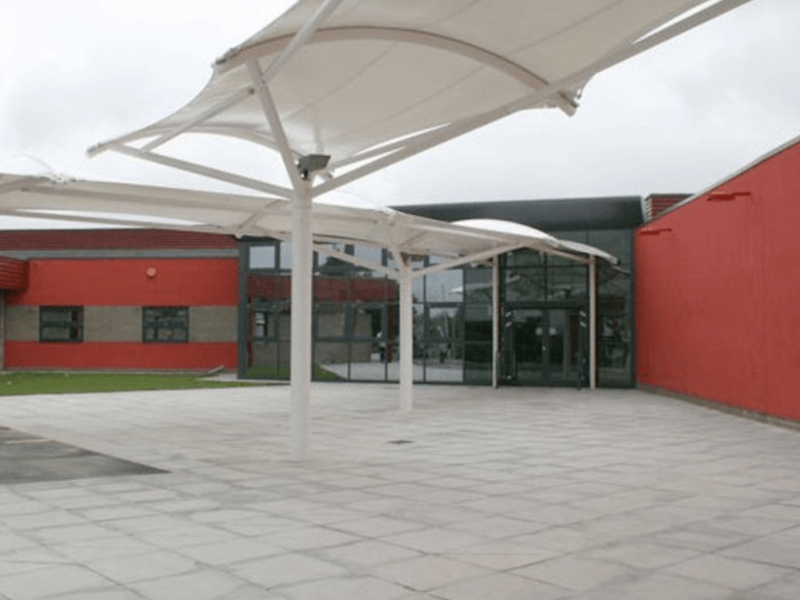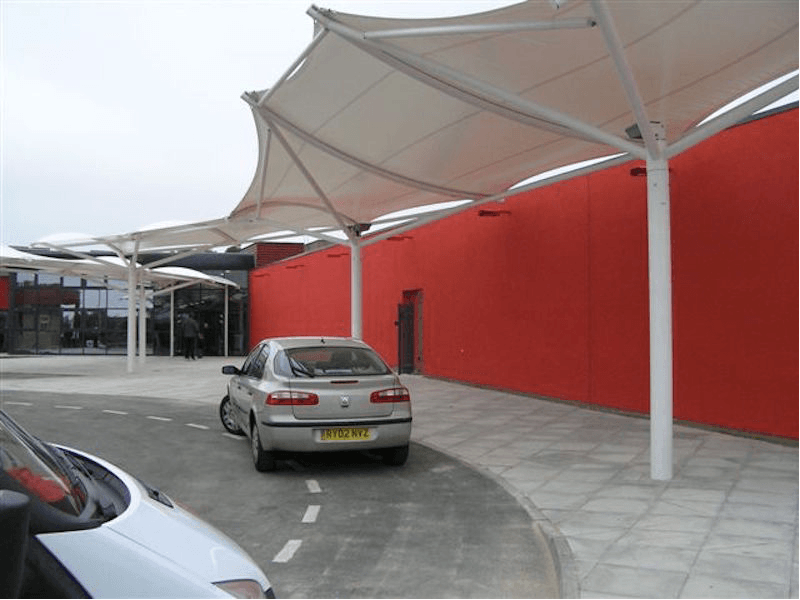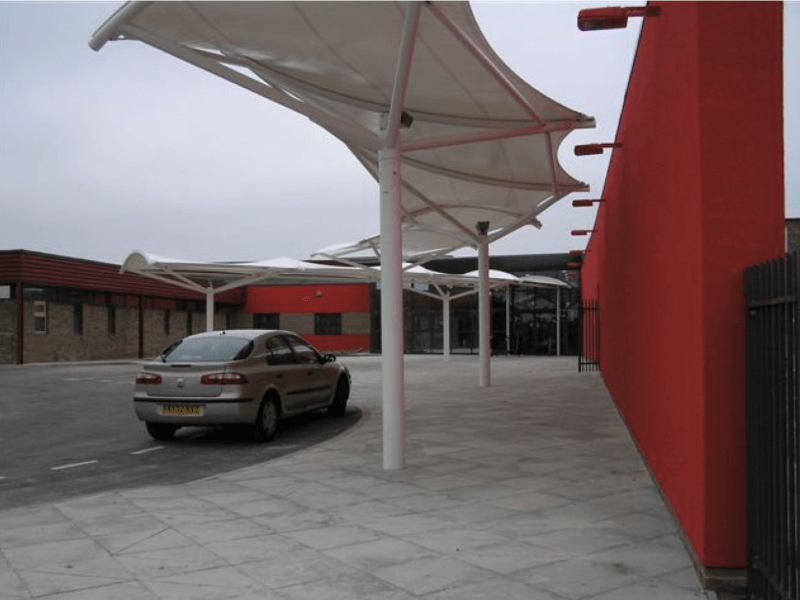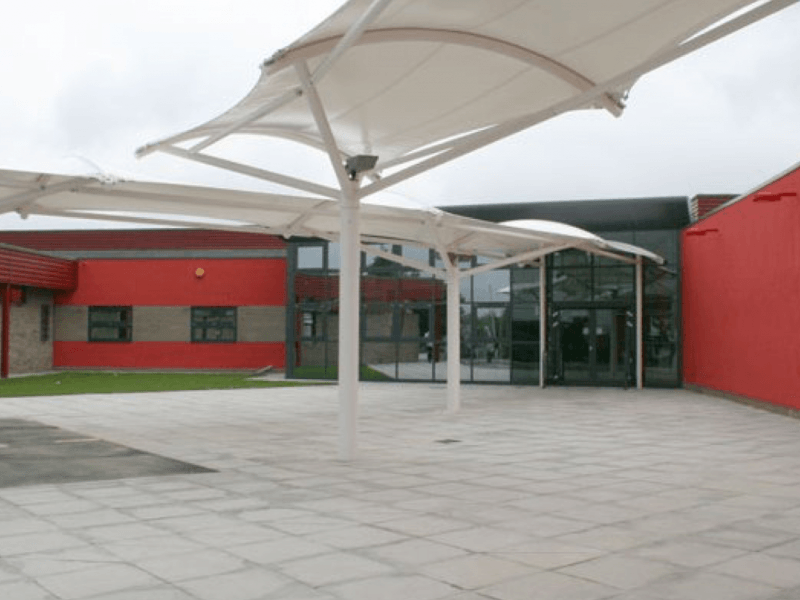 As part of a refurbishment programme commissioned by Sunderland City Council, J & J Carter were appointed as specialist contractors for the design and build of a tensile fabric entrance canopy for a drop off/pick up area to the exterior of the building.
J & J Carter used a structure from their Membrane-Lite range of 'off-the-shelf' solutions. Typically manufactured from either mild steel or high grade structural aluminium alloys, the structures are supplied with a high quality PVDF lacquered PVC Coated Polyester Membrane, and can be modified to fit with the required specification. In this case the entrance canopy was built on a curved run, therefore accurate surveying after casting the holding down bolts was essential to ensure good fit. The steel frame is also hot dip galvanised prior to painting.
"Our Membrane-Lite structures are ideally suited for meeting points, shading purposes, walkways, entrances, car parking shades, and covered seating areas, especially in circumstances where budgets are restrictive in terms of bespoke design and build."
- J & J Carter
Key Facts
Structures:
Frame Supported