Warner Bros - Studio Tour (R Stage) Entrance Canopy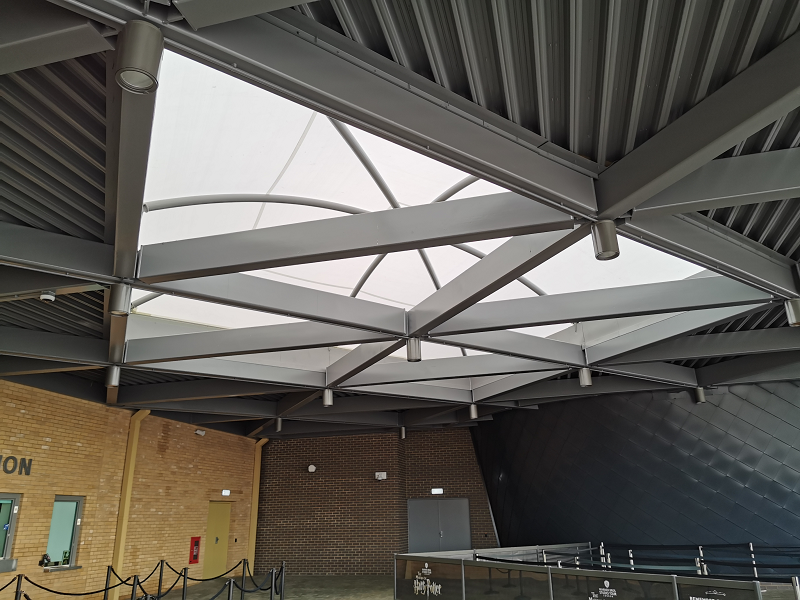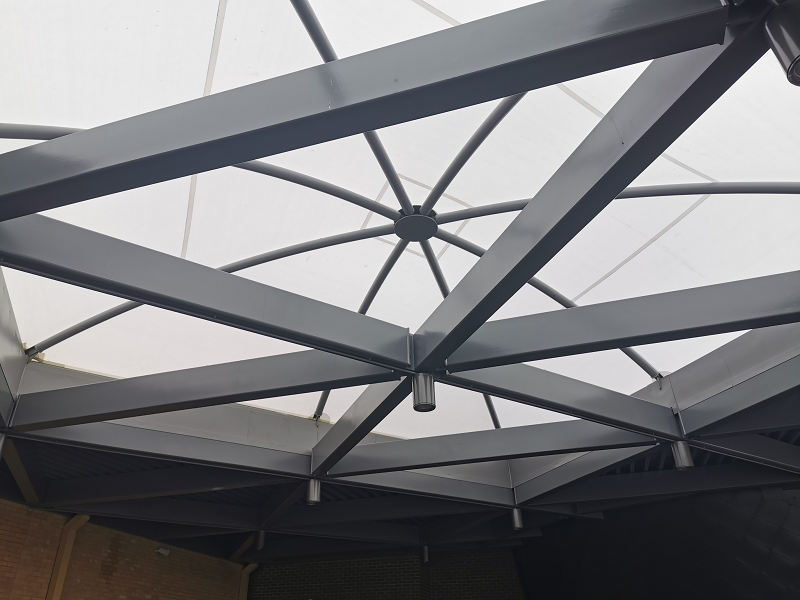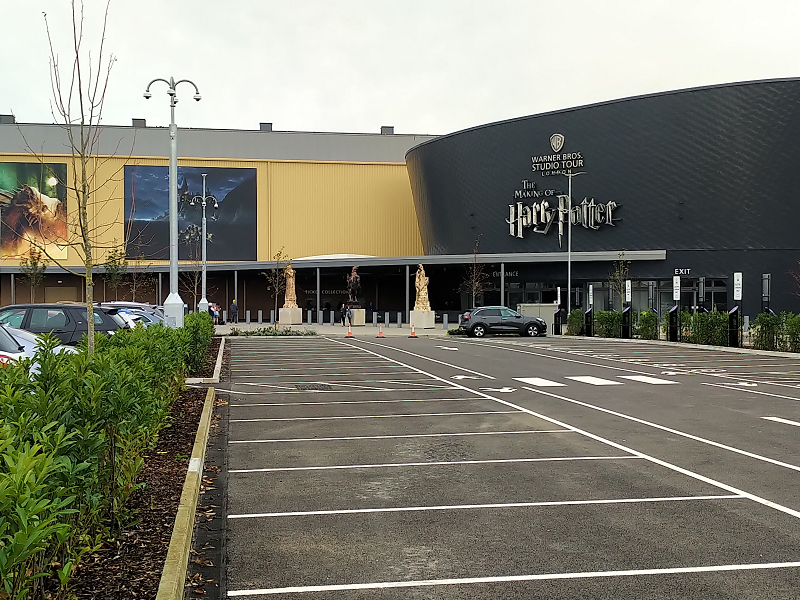 Warner Bros Studio R Stage has undergone a major construction programme and is now home to the Harry Potter Studio Tour. This attraction can now handle up to 6000 visitors per day.
J & J Carter were commissioned by main contractors Bowmer & Kirkland to design and build the tensile fabric roof light.The 68m2 roof light is an attractive feature dome which provides high light translucency over the entrance and queuing areas for the Studio Tour. The form is a low profile dome, which is discrete yet achieves it's architectural and functional requirements.
Made from a Silicone Coated Glass Fibre membrane, it offers light transmission of 38% and conforms to B.S 476 Class O for fire. The membrane connection interface utilises our proprietary Keder rail system.
The roof light was designed to integrate with the surrounding steel roof structure, all carefully co-ordinated to ensure a perfect fit and weatherproof interface. The resulting canopy achieves full life cycle sustainability which ensures it can be recycled at the end of it's 25 year life.


Key Facts
Structures:
Frame Supported, Tension Structure
Industry:
Leisure (inc. Hotels)
Materials:
Silicone Coated Glass Fibre