Winchester Tennis Club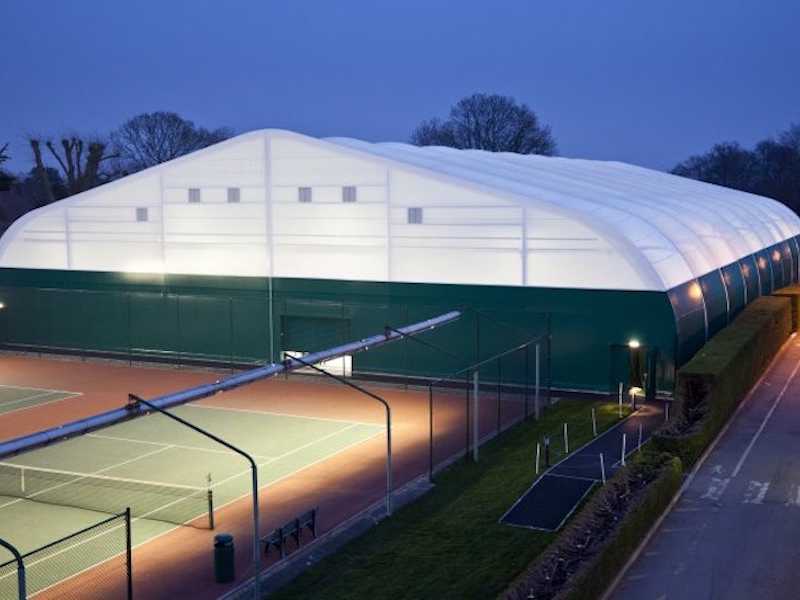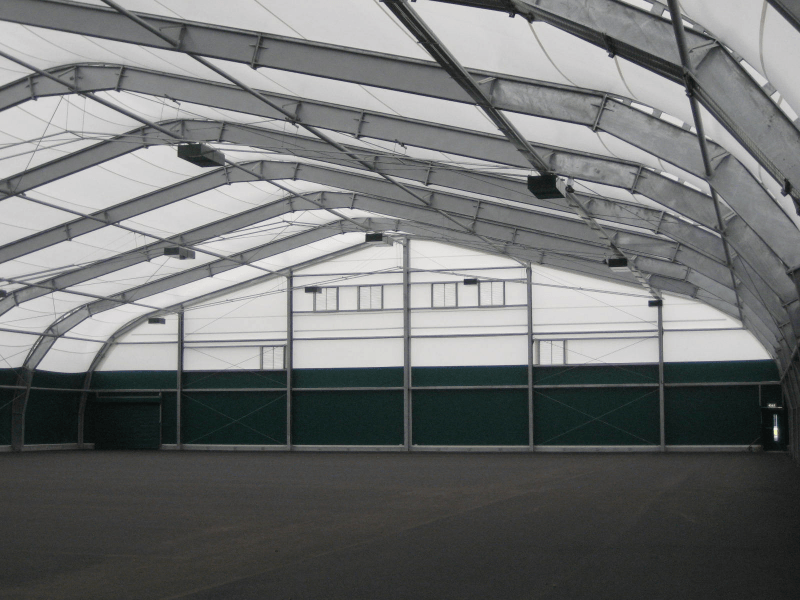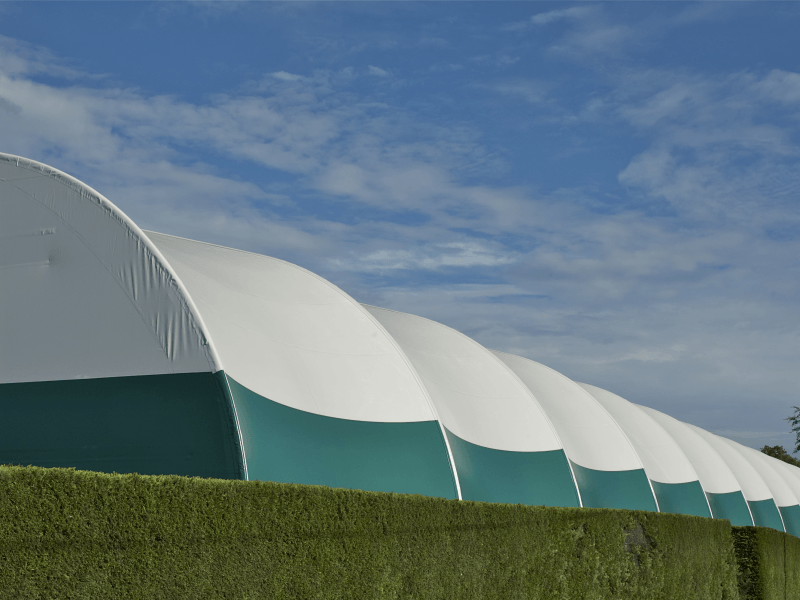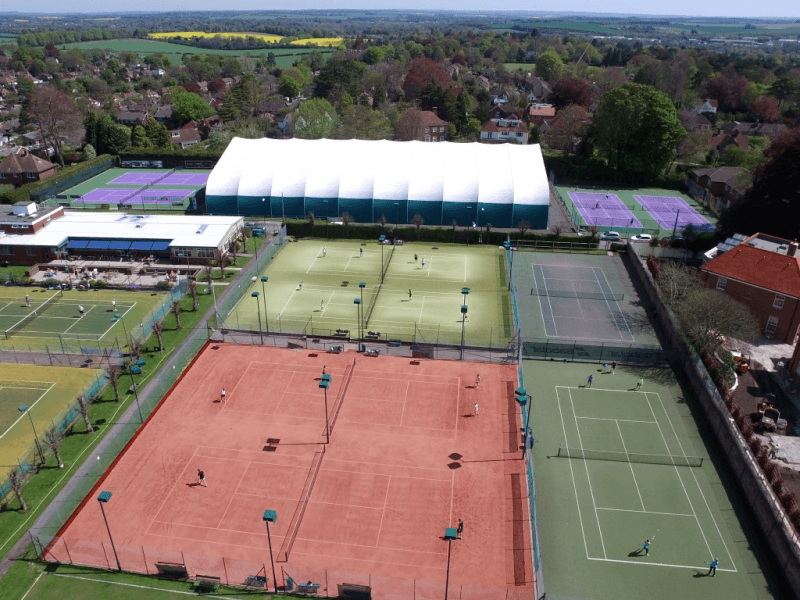 Top Quality Tennis Domes
To maintain its reputation as a leading club and to enhance its offering to members, Winchester Tennis Club recognised the necessity for year-round playing facilities.
Working alongside main contractors, Dove Construction, J & J Carter needed to install a cover to 4 tennis courts with minimal disruption to members and club operations during the construction phase, as well as meet all requirements set out by the club and LTA regulations.
Using their extensive experience within sports, and specifically the tennis industry, J & J Carter were appointed to design, manufacture and install a 42m x 64m tensile fabric tennis dome covering 4 tennis courts. The tensile structure is built using a modular portal frame design on 6.4m bays.
The curved eaves provide an elegant design feature whilst maintaining the critical dimensions for compliance with Lawn Tennis Association regulations. The roof covering is a single skin tensile fabric which was made in one piece, weighing in at 350kg! The frames of the tennis dome are sealed with J & J Carter's own proprietary Gasket extrusion.
Learn more about our Tensile Fabric Architecture
As well as tensile structures for sports facilities, J & J Carter have a long standing history of designing and engineering many types of fabric architecture for a variety of other industries. Find out more about the tensile fabric architecture available from J & J Carter.
Key Facts
Structures:
Frame Supported