Happy Days Nursery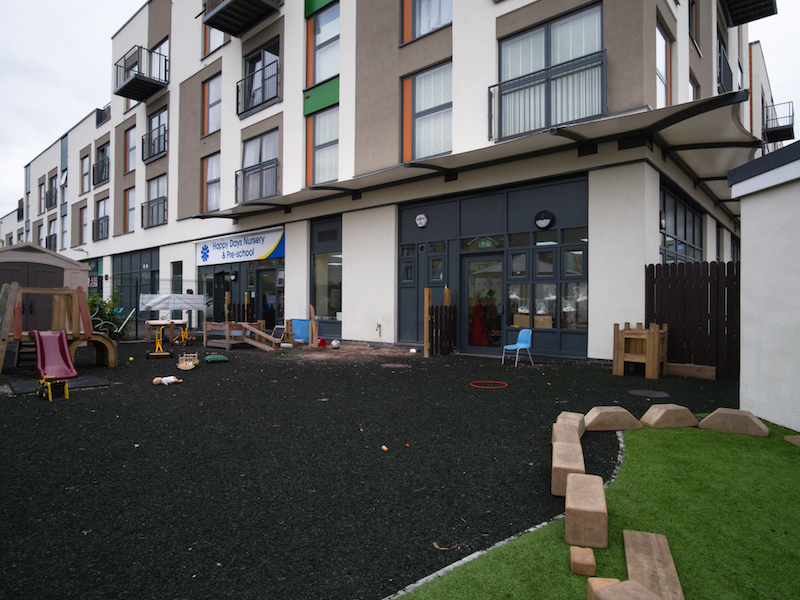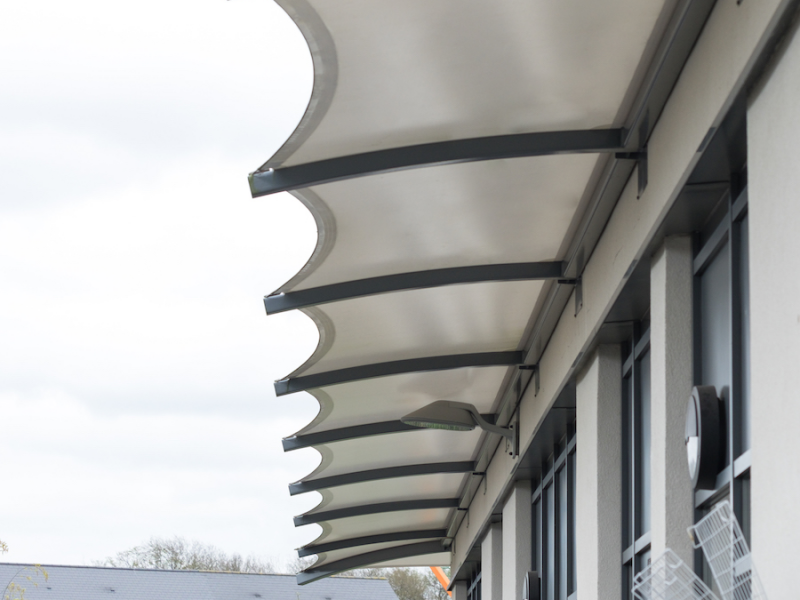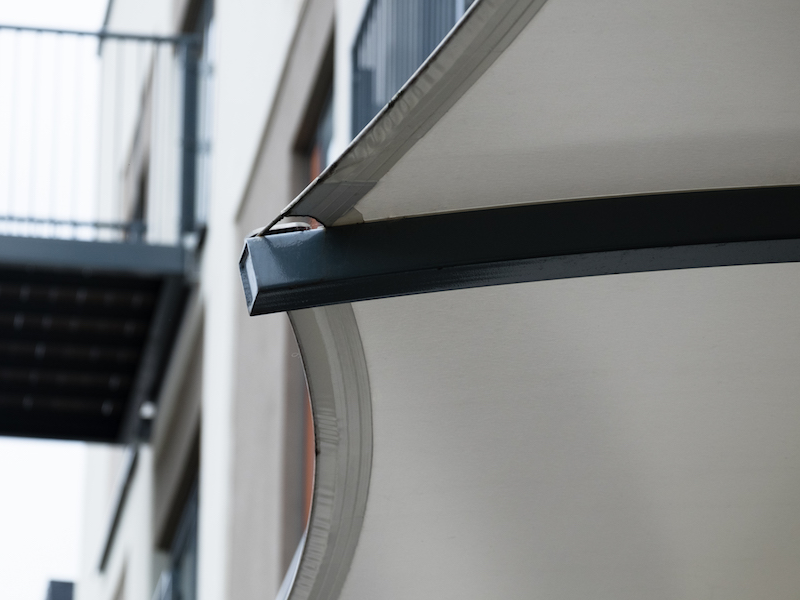 J & J Carter worked with Balfour Beatty Construction (Mansell Homes) for Happy Days Nursery in Cheswick Village. Cheswick is a new village, finished in 2015, with over 1100 homes bridges the South Gloucestershire and Bristol borders. It straddles the boundaries of Stoke Gifford, Filton and Lockleaze and lies close to the major employment sites of the University of the West of England (UWE), MOD Abbey Wood and Hewlett Packard.
Balfour Beatty were engaged in Phase 5 of the Cheswick Village project which included the neighbourhood area known as The Square. The Square is a mixed used development which includes retail, residential apartments and the nursery.
The Happys Days Nursery first opened in 1991 and now operate 16 nurseries / pre schools throughout the South West and are the largest provider of nursery care in the region. With such a mixed use area it was important for the nursery have screening and shading for the children.
J & J Carter designed and built a cantilever barrel vault canopy 50m long with 1.5m projection. Built on a series of curved rafters the tensile membrane is pre-stressed on Catenary cables, which also provide a scalloped finish.
Happy Days allows parents to go to work with the assurance that their children are cherished and cared for to the highest standard.
Key Facts
Structures:
Frame Supported, Tension Structure